When you're injured - you deserve compensation for your pain and suffering. Our job is to get you that compensation.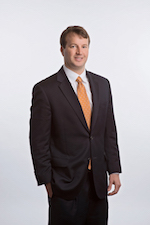 When you or a family member is injured in an accident or due to the negligence of another person or corporation, you may have grounds to file a lawsuit for damages via the personal injury law system. A personal injury case will allow you to collect monetary damages from the negligent party to make you whole.
After a serious accident involving an injury or death, you are likely faced with many questions about the incident itself. You will likely face questions about what to do and how to proceed. At some point, you may be seeking the services of a personal injury attorney.
The lawyer you chose to represent you will likely have an impact on your ultimate recovery and the time it takes to get your case resolved. Put simply, the selection of an attorney is an important decision.
Personal injury law is all we do.  Let us help you win your case.
Car Accidents
Our firm has resolved hundreds of automobile injury cases. While safety advancements continue to make vehicles 'safer,' operator error is the primary cause of these collisions. When it comes to severe injury and wrongful death automobile accident cases, Bruce Law Group is ready to serve you and your family.
Nursing Home Abuse
Unfortunately, many facilities are more focused on maximizing their profitability than providing the care their patients require. Vulnerable patients may be victims of negligence and suffer severe injuries or death. We are determined to hold negligent nursing homes fully accountable for patient injury and death.
Medical Malpractice
Nearly 100,000 people die every year due to the negligent care of a physician or hospital staff. Thousands of other patients have had their lives forever changed due to an injury sustained. An individual can recover damages related to their tangible (medical expenses, lost wages) and intangible losses (pain, disability) under Kentucky law.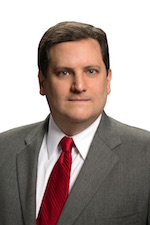 Senior Partner
Kevin Monsour
Whether you've been injured by another's negligence, sexually harassed, or discriminated against, I'll work tirelessly to get you the best possible outcome for your case.
Experienced attorney with a demonstrated history of litigation, trial, and negotiating experience. Skilled in CivilRights Law, Personal Injury Law, Trials, Legal Research, Litigation, and Employment Law. Graduated from Louis D.Brandeis School of Law at the University of Louisville in 2010.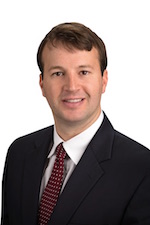 Senior Partner
Johnny Bruce
Credentials
Law School Attended
University of Louisville, Brandeis Law School
J.D.
University Attended
University of Kentucky
M.B.A.
cum laude
Philosophy
We believe all legal cases are equally important, especially for the individual client.
Our company is needed in both good and bad situations in life, and we do whatever we can to make all cases a good experience no matter the subject. We look at our clients as people with genuine problems and do not measure their wallet before we look at their case.
Why Us?
There are many law firms, but our numbers prove we have a good thing going here at The Bruce Law Group. We respect our clients and they respect us, and that is what sets our company apart from others.
If you have questions regarding our company, you should give us a call. We will do everything possible to make sure we are the right fit for your case.
"We're proud to say that our personal injury lawyers in Louisville, are recognized as leaders in Kentucky. Our firm has won millions in compensation for our clients. And we can help you get the outcome you deserve"

― Johnny Bruce
Frequently Asked Questions